Bloomsbury Park Flowers, Newton Centre, MA - Customer Flower Reviews
Like us on Facebook.
Total reviews: 384 reviews | Star Rating: 4.77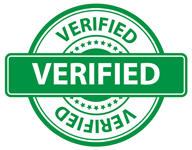 Real Customers, Real Reviews
All reviews are from verified Bloomsbury Park Flowers customers. Our verified reviews require a validated order number, purchase date, and email address. They are collected, certified, and monitored by an independent, dedicated review company, See What You Send, Inc., that does not allow reviews to be filtered or deleted, unless requested directly by the customer.
Reviewed By:
Richard Kochanowski
Feb 11, 2017
A number of the roses had to be thrown out by Friday, the roses were delivered on Wednesday. I was going to call to voice my displeasure. I will not order from your shop again.
Reviewed By:
Judy Freedman
May 25, 2016
A wonderful experience. Very creative, responsive and delightful. Could not be more pleased!
May 8, 2016
Not what was pictured. Looks more like a grocery store bouquet than a $100 order.
Feb 13, 2016
I must be missing something. I just spent $112 for flowers sent for the birth of my granddaughter. I asked if that was enough to get a real "special" arrangement. I was so embarrassed when I saw it and it looked like a $45 arrangement. To make matters w
Reviewed By:
Margaret Zorfas
Jul 10, 2015
Absolutely FANTASTIC!!!! Exactly what I was trying to describe on the phone. They couldn't be nicer. Perfect. Thank you.