Bloomsbury Park Flowers, Newton Centre, MA - Customer Flower Reviews
Like us on Facebook.
Total reviews: 384 reviews | Star Rating: 4.77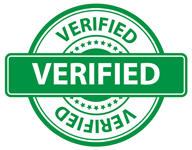 Real Customers, Real Reviews
All reviews are from verified Bloomsbury Park Flowers customers. Our verified reviews require a validated order number, purchase date, and email address. They are collected, certified, and monitored by an independent, dedicated review company, See What You Send, Inc., that does not allow reviews to be filtered or deleted, unless requested directly by the customer.
Jan 12, 2017
I spent $100 on an arrangement and got what looked like $50. Very very disappointing.
Nov 22, 2016
Hi Jess- I thought we spoke about adding an extra stem? I was hoping based on our convo that it would look much fuller.
Feb 24, 2016
Very disappointing. Incredibly small - considering I asked for the largest version of the arrangement. The flowers died very quickly too. Really bummed out - was hoping to find my new flower place!
Reviewed By:
Chris karavolas
Apr 20, 2014
They looked great but died in a day hoped to have for Easter very disappointed