Bloomsbury Park Flowers, Newton Centre, MA - Customer Flower Reviews
Like us on Facebook.
Total reviews: 384 reviews | Star Rating: 4.77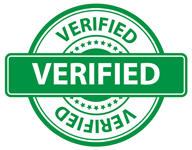 Real Customers, Real Reviews
All reviews are from verified Bloomsbury Park Flowers customers. Our verified reviews require a validated order number, purchase date, and email address. They are collected, certified, and monitored by an independent, dedicated review company, See What You Send, Inc., that does not allow reviews to be filtered or deleted, unless requested directly by the customer.
Mar 24, 2017
The flowers we ordered were nice, expensive. Happier with ours than the arrangement our daughter ordered. Floral wreath was not very attractive for the money.
Reviewed By:
Sarah Casagrande
Jan 4, 2017
Not quite what I imagined, based on the website pic of Autumn Mist I was hoping for less of the bright purple color and more interesting texture and roses and greenery. It's still nice, just not quite as sophisticated as the image on the website that was
Aug 3, 2016
The flowers are very pretty but the arrangement looks surprisingly small. We appreciate your service.
Jan 10, 2015
You used too many large green leaves and I had asked for many red Astromaria and you only use a tiny few.I did not ask for those purple flowers
Nov 25, 2013
They look great. I love the big lettuce plant and the low, modern vase. Thank you!