Designs by Guzzardo's, Madison Heights, Madison Heights, MI - Customer Flower Reviews
Total reviews: 470 reviews | Star Rating: 4.76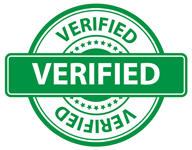 Real Customers, Real Reviews
All reviews are from verified Designs by Guzzardo's, Madison Heights customers. Our verified reviews require a validated order number, purchase date, and email address. They are collected, certified, and monitored by an independent, dedicated review company, See What You Send, Inc., that does not allow reviews to be filtered or deleted, unless requested directly by the customer.
Nov 25, 2023
My husband and daughter ordered this arrangement for me as a Mother's Day gift. I thought it was so beautiful that I ordered it for a friend's birthday gift. It was not as nice. Although I ordered the largest size, it was not as big as mine. Also, the replacement flowers were not as pretty.
Nov 6, 2023
Looks NOTHING like what was ordered. I ordered " Shimmering Harvest Mason Jar" I see no fall, no mason jar…Will not be ordering online again.
Reviewed By:
Not satisfied
Oct 14, 2023
The bouquet was much smaller than expected, the vase was supposed to be clear, and the flowers did not match the picture from the website I ordered from. Very disappointed.