Fairfield Flowers, Virginia Beach, VA - Customer Flower Reviews
Like us on Facebook.
Total reviews: 314 reviews | Star Rating: 4.75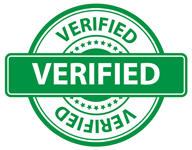 Real Customers, Real Reviews
All reviews are from verified Fairfield Flowers customers. Our verified reviews require a validated order number, purchase date, and email address. They are collected, certified, and monitored by an independent, dedicated review company, See What You Send, Inc., that does not allow reviews to be filtered or deleted, unless requested directly by the customer.
Feb 22, 2019
Wow. I am so disappointed. $75 for a half dozen roses and a bunch of filler flowers. First and last time I use Fairfield Floprisy!
Feb 16, 2019
I will have to send pictures of the flowers that were delivered. My wife sent pictures as they were not what I would say fresh! The tips were brown as if they were old. She loved that I sent them but asked not to use Fairfield Flowers again.
Feb 11, 2019
So disappointed in the lack of "wow" with this arrangement. I feel like I could have picked up some daisies and done that arrangement myself. I've used Fairfield before and been very happy but this is totally disappointing.
Reviewed By:
Lois Bartholomew
Sep 28, 2018
My daughter hasn't received this yet. I hope they look better than the photo. They look very wilted and dieing. For $80.00 I would expect a fresh floral arrangement. The woman I spoke to on the phone was very nice. I just wish the arrangement looked as nice. Very disappointed.