Fairy Tales Flowers, Hesperia, CA - Customer Flower Reviews
Like us on Facebook.
Total reviews: 231 reviews | Star Rating: 4.91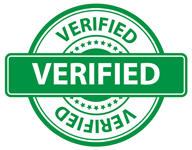 Real Customers, Real Reviews
All reviews are from verified Fairy Tales Flowers customers. Our verified reviews require a validated order number, purchase date, and email address. They are collected, certified, and monitored by an independent, dedicated review company, See What You Send, Inc., that does not allow reviews to be filtered or deleted, unless requested directly by the customer.
Reviewed By:
Melissa De Vaney
Oct 9, 2021
I like the photo feature, I am disappointed in the add ons. I did not request trinkets. I think it is in poor taste to put devil horns on a funeral arrangement and I will have to apologize to the family. I understand I put legend down as an inspiration but the add ons are not what I paid for. I did not click that button on the order. I would have liked the arrangement with out them. I realized I ordered a custom arrangement and I appreciate the effort and time that was put into making the arrangement.