Fairy Tales Flowers, Hesperia, CA - Customer Flower Reviews
Like us on Facebook.
Total reviews: 231 reviews | Star Rating: 4.91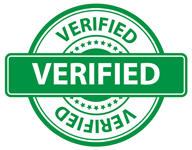 Real Customers, Real Reviews
All reviews are from verified Fairy Tales Flowers customers. Our verified reviews require a validated order number, purchase date, and email address. They are collected, certified, and monitored by an independent, dedicated review company, See What You Send, Inc., that does not allow reviews to be filtered or deleted, unless requested directly by the customer.
Oct 4, 2022
Much better. Thank you for fixing this for me. The other one was just too dark and reminded me of something you would hang on your front door for Thanksgiving. This is much more appropriate for a funeral
Oct 4, 2022
There was an issue with the first arrangement. This one is much better. I am very picky. I appreciate the replacement
Reviewed By:
Saundra Smith
Jul 9, 2021
The basket and bouquet is lovely 🥰 Thank you so much 😊 it is really nice to see the photo too.