Floral Elegance, Millbury, MA - Customer Flower Reviews
Total reviews: 563 reviews | Star Rating: 4.88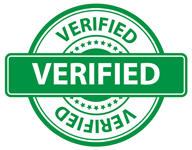 Real Customers, Real Reviews
All reviews are from verified Floral Elegance customers. Our verified reviews require a validated order number, purchase date, and email address. They are collected, certified, and monitored by an independent, dedicated review company, See What You Send, Inc., that does not allow reviews to be filtered or deleted, unless requested directly by the customer.
Reviewed By:
Dianne Shannon
Mar 15, 2014
The picture of the flowers looks lovely but that is not what I ordered. I specifically requested white with some green. I was told there would be some light green delphinium with the other whites. Those other colors are not at all what the recipient would choose. I don't understand how green and white would have peach and yellow.
Dec 4, 2013
We were very disappointed with this arrangement. The roses were past their prime. I asked for flowers that looked like they came from a garden and these didn't fit. The flowers from the immediate family looked like they came from a gardes which your business did, but my flowers did not. My sisiers and I were extremely disappointed.