Floral Elegance, Millbury, MA - Customer Flower Reviews
Total reviews: 563 reviews | Star Rating: 4.88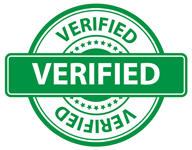 Real Customers, Real Reviews
All reviews are from verified Floral Elegance customers. Our verified reviews require a validated order number, purchase date, and email address. They are collected, certified, and monitored by an independent, dedicated review company, See What You Send, Inc., that does not allow reviews to be filtered or deleted, unless requested directly by the customer.
Sep 10, 2016
Flowers themselves beautiful however the arrangement was standard "funeral" , which I had spent time with florist on the telephone trying to avoid. We will enjoy each flower for its beauty.
May 16, 2016
I am sorry, but the white basket is tacky looking and the flowers only hi-lite this. The picture on the website shows a clay colored pot.
Jul 14, 2014
Not what I was picturing in my mind...I'm a bit disappointed. The flowers look fresh and are pretty on their own, but the overall arrangement isn't quite what I had hoped. I especially don't care for the speckled flower in the middle and the tall green stems in the back...I had hoped for a white bouquet with purple flowers (and was told about the lilies and agreed to them)...guess it's the thought that counts.
Jun 12, 2014
Can you send me a better picture and use something in the photo to put it in perspective please, thanks a lot.
May 4, 2014
Again, considering other arrangements, these looked significantly understated. Embarrassed and disappointed.
Reviewed By:
Nancy Cosimini
Nov 5, 2013
Hello I fell like this should have a few more flowers for the money please... Thank you