Flower Power, Davenport, FL - Customer Flower Reviews
Like us on Facebook.
Total reviews: 805 reviews | Star Rating: 4.83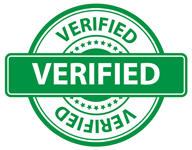 Real Customers, Real Reviews
All reviews are from verified Flower Power customers. Our verified reviews require a validated order number, purchase date, and email address. They are collected, certified, and monitored by an independent, dedicated review company, See What You Send, Inc., that does not allow reviews to be filtered or deleted, unless requested directly by the customer.
Reviewed By:
Pamela Syrett
Oct 28, 2019
This is not what I ordered at all! I ordered the serene green flowers in a vase from your website which looks nothing like the green foliage which has been created for delivery
Oct 26, 2019
This is the 1st disappointing arrangement we have ordered. We talked to Jennifer as James, who we usually talk to, was not in. James always gave us suggestions that were perfect. There is nothing unusual or unique about this arrangement. I also requested something with a 90 on it as it for a 90th birthday. Jennifer suggested wine and chocolates, we said no. I asked her to leave a message for James and let him know we wanted a 90 or balloon or something special. This is the first time we didn't talk to James and it is the 1st time we have been disappointed and under whelmed.
Aug 8, 2019
flowers were supposed to be pink small carnations and it did not have the red roe in the middle
Jun 17, 2019
Ordered Flowers called "brighten my day" arrangement. Since they didn't have several of the flower types in stock they were going to send me the one pictured which looks like a dull funeral arrangement. I cancelled the order.
Reviewed By:
Margaret Lafler
Apr 12, 2019
I ordered flowers for my daughter on her birthday. She sent a picture of the flowers when they arrived & I was very disappointed. They didn't look like the picture you sent me or the picture online. My daughter returned the flowers to your store and asked for a refund. The man she talked to was very rude. No refund. My daughter then told me that this was not the first time that your product has been unsatisfactory. Apparently the last time I ordered flowers from you for my daughter, She had to return them because they were wilted. And the man at the shop was rude to her on that day too. I am not happy and I want a refund.
Apr 8, 2019
I have ordered with you before and have always been pleased. But this time the flowers that showed up at my parents house were completely different colors than the ones I chose in the picture. Also the vase wasn't what was pictured either. I did order the larger size but all that was added were green leaves. I did write on the website as well but have not heard a response back! Since this was not cheap I would hope that flower power wants to make this right.
Feb 23, 2019
Super disappointed with the sparse arrangement compared to the one I ordered online.
Reviewed By:
Michael Evans
Feb 18, 2019
This is the second time I've ordered arrangements with you guys and the flowers have begun to die within a day.
Feb 12, 2019
I ordered the mystery bouquet. I expected something more than the traditional bouquet offered every day for $45. I thought "mystery" meant as implied that one received flowers remaining from the week.- perhaps one orchid or a leftover rose. There were no " nice" flowers- very cheap arrangement. I was really disappointed since they were for my daughter's birthday. I would not order again. 😞
Reviewed By:
Mauricio Sanchez
Dec 11, 2018
I ordered something different. I am so Disappointed My order looks so different This order this 1 100276