Flower Power, Davenport, FL - Customer Flower Reviews
Like us on Facebook.
Total reviews: 805 reviews | Star Rating: 4.83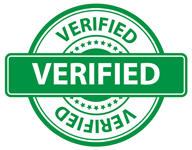 Real Customers, Real Reviews
All reviews are from verified Flower Power customers. Our verified reviews require a validated order number, purchase date, and email address. They are collected, certified, and monitored by an independent, dedicated review company, See What You Send, Inc., that does not allow reviews to be filtered or deleted, unless requested directly by the customer.
Dec 24, 2019
Not sure it's the arrangement my mother received.. the bow is not the same and didn't look this nice. I purchased the in between arrangement and when my mother sent me a picture of the arrangement it looked like it was the smaller arrangement. Have ordered from flower power a lot in the past and was disappointed for the first time.
Oct 10, 2019
I spent 15 minutes on the phone with a gentleman and explained, I wanted a basket with orange and hot pink flowers, bright and colorful. Never saying, pale pink and colors that don't even compliment one another. I am completely unimpressed.
Jul 3, 2019
I do appreciate the photo. Although its similar, its not quite what I ordered online and not the same color palette as described.
Jun 26, 2019
I hate to say this but it's not what I expected. I wanted pinks and it looks like the pink carnations were an after thought and the flowers look a little old. Is it because I wanted it delivered today?
Reviewed By:
Diane Hartley
May 4, 2019
I appreciate the fast delivery. My granddaughter for whom this was intended for her 13th birthday, thought it was (leftover) from Easter. See thought it was an Easter bunny..it was suppose to be a "kitty". Other than that...was a nice arrangement............
Mar 20, 2019
Lots of greens and baby's breath for an expensive arrangement. It's ptetty but I was expecting more flowers and less greens, similar to the photos online.
Jan 9, 2019
That looks like a lot of cheap filler than the blooms pictured on your website :(
Jan 7, 2019
The employees were very friendly, and tried to do what I asked. But when I received the picture of the arrangement, it looked sparse to me. I was not happy about the design or how small it was for the price I paid.
Dec 25, 2018
For the money spent, I thought this was way too small. Too few flowers. But my main problem with the order is that it was left on their door step and they were not home for a day. Won't order from you again and I am a repeat customer.