Flowers of Fort Lauderdale, Fort Lauderdale, FL - Customer Flower Reviews
Like us on Facebook.
Total reviews: 1191 reviews | Star Rating: 4.89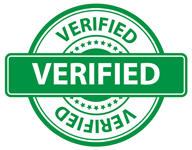 Real Customers, Real Reviews
All reviews are from verified Flowers of Fort Lauderdale customers. Our verified reviews require a validated order number, purchase date, and email address. They are collected, certified, and monitored by an independent, dedicated review company, See What You Send, Inc., that does not allow reviews to be filtered or deleted, unless requested directly by the customer.
Reviewed By:
Ricardo Sanchez
Jun 14, 2018
Hi, yes I like, but all flowers are new?.. because some flowers looks old. Thank you
Jun 12, 2018
the person who handled order was very nice but looks like i got a few gerber daisy's and 3 or 4 sunflowers for 65 $ delivered was a rip-off could do better on 1 800 flowers or anything not happy,thanks anyways
Reviewed By:
Veronica Bacon Dragonas
Mar 14, 2018
I had asked for bright colours. I see a lot of green. Where are the oranges I asked for. You had made an arrangement for me in February that was great. Disappointed this time
Jan 8, 2018
sorry not as pretty as I was thinking it was going to be ,very litter blue just most all white , also I was not asked if both should be the same. it worked out but this time I was not very happy thanks anyway
Oct 16, 2017
Thank you. I wasn't expecting the order to be changed after it had already been sent out. Maybe for future reference you can tell the customers that you don't have the colors and or flowers that are shown on your website to avoid this issue in the future. This arrangement is very beautiful yet still not what I had anticipated. Please send out a soon as you can and thank you so much for your attention to this matter
Reviewed By:
Christina mullin
Oct 16, 2017
That doesn't look anything like the flowers that were on the website. Not as many flowers and not as pink. Kind of disappointed to be honest and there's no bow!
Reviewed By:
Christine Vitolo
Sep 29, 2017
When ordering from Joy's Florida - I was told there were beautiful orange roses in stock and they would be used for the arrangment. The photo does not show these roses and the arrangement is primarily green. I have always been happy with Joy's Florist. Have they been sold or are they under new management? This is the first time I have beeen disappointed in the bouquet.
Reviewed By:
James Friedman
Sep 8, 2017
Delivery accepted Thursday but sadly the entire arrangement wilted the next day and was all dead by Sunday. I will no longer continue business with this florist. Such a shame.