J & M Home and Garden, Floral and Event, Madison, NJ - Customer Flower Reviews
201 Main Street
Madison, NJ 07940
+1 (973) 377-4740
www.jmhg.com
Like us on Facebook.
Total reviews: 175 reviews | Star Rating: 4.88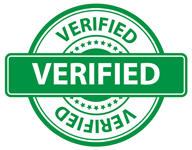 Real Customers, Real Reviews
All reviews are from verified J & M Home and Garden, Floral and Event customers. Our verified reviews require a validated order number, purchase date, and email address. They are collected, certified, and monitored by an independent, dedicated review company, See What You Send, Inc., that does not allow reviews to be filtered or deleted, unless requested directly by the customer.
Oct 17, 2023
The flowers were beautiful on Saturday when I picked them up, but on Sunday one of the arrangements got very droopy and not as perky as they had been. I do like receiving the picture!
Reviewed By:
Lorraine Bailey
Aug 29, 2023
The flowers look lovely and getting a photo is very much appreciated! Thank you
Dec 18, 2017
Looks very nice but i don't really see the lily, maybe it should be more prominent.
Nov 9, 2017
This arrangement was different from what I had ordered but after a call the team was very helpful to make some swaps, thank you for the good service!
Reviewed By:
Jean Nikovits
Oct 23, 2017
The arrangement is absolutely beautiful but I am very disappointed they did not come wrapped and in a box as I left special instructions that I would be traveling in the car with them.