Kimberly's Flowers of Boca Raton, Boca Raton,, FL - Customer Flower Reviews
Like us on Facebook.
Total reviews: 641 reviews | Star Rating: 4.84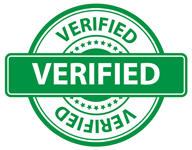 Real Customers, Real Reviews
All reviews are from verified Kimberly's Flowers of Boca Raton customers. Our verified reviews require a validated order number, purchase date, and email address. They are collected, certified, and monitored by an independent, dedicated review company, See What You Send, Inc., that does not allow reviews to be filtered or deleted, unless requested directly by the customer.
Reviewed By:
Arthur J. Bindrum
Feb 16, 2021
These flowers were; delivered on Sat 2/13.By the time Today rolled around all the flowers are drooping. MY wife has put water in the vase twice and they are all dead now. This will be the last time I order flower from your place of business.
Jan 8, 2021
I'm disappointed. The photo of what actually is being sent looks different from the photo I ordered from. I am embarrassed with the look of it and never would have ordered it had the advertised photo looked like the real thing!
Dec 27, 2020
This is not at all as described when I ordered the arrangement. I was told that the container was a lovely elongated shape and that the orchids were full and beautiful. I was told that the were embellishments of air plants. This arrangement is skimpy and unimpressive. It is seasonal for the holidays with the ball motif and this would have been fine if that was what I requested. I am very unhappy and disappointed with this orchid arrangement. It was a gift and I'm embarrassed that is was not at the taste level I expected.
Reviewed By:
Deborah Melanson
Oct 27, 2020
Seriously? I am very disappointed in your customer service! I spent $124 and regardless of the amount, Debbie told me she would send me a PICTURE of the flowers....and this is the second time I've received only a picture of a box of candy. ???? I guess I will have to call the proprietor directly.
Aug 22, 2020
For spending $170 I feel like I got robbed! I will apologize to the recipients! Extremely bummed out!!!
Reviewed By:
Judene Mariconda
Aug 6, 2020
2nd day and flowers are dying. Shame on you for charging 150.00 for nothing but greens. I am the recipient and I will be bringing it back
May 17, 2020
Pretty underwhelming. 2 roses, mismatched colors. Not very premium. Disappointing.
May 9, 2020
The flowers never showed up and the gift was for Mother's Day. I followed up at 5:30pm the day of delivery and was told the flowers had been on the truck since 9am and they should arrive within 30-45 min later. It's been three hours and they still haven't arrived. Their excuse was the courier service they used - no incentive offered for the inconvenience after sitting home all day. I paid a $25 courier fee and it's 8pm and still no flowers ( I also booked several days in advance). AVOID THIS COMPANY AT ALL COSTS.