Kimberly's Flowers of Boca Raton, Boca Raton,, FL - Customer Flower Reviews
Like us on Facebook.
Total reviews: 641 reviews | Star Rating: 4.84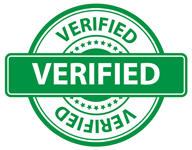 Real Customers, Real Reviews
All reviews are from verified Kimberly's Flowers of Boca Raton customers. Our verified reviews require a validated order number, purchase date, and email address. They are collected, certified, and monitored by an independent, dedicated review company, See What You Send, Inc., that does not allow reviews to be filtered or deleted, unless requested directly by the customer.
Feb 12, 2021
This is not what was pictured and the color palette does not match at all .
Reviewed By:
Liz Schachter
Jan 15, 2021
For the price Im disappointed my request was not honored. I am not happy with the filler that was used. I would prefer white which I was told would be in the arrangement not red. Additionally I can see there is a yellow and pink rose that is open. Not happy with the color selection of hot pink rose looks like lavender from the picture. Not enough contrast .
Reviewed By:
Catherine Saier
Oct 20, 2020
I ordered these flowers and asked for white roses the sales person suggested. I feel $50 I paid was too much for the flowers you substituted. I'm extremely disappointed.
Sep 16, 2020
Where is the Baby's breath ? This does not look like what i saw in the show room at the Miami gardens store. My mom does not know better as she is the recipient of this for her 75th birthday
Apr 11, 2020
The arrangement I ordered had orange roses not the flowers I see here. The original online picture had vibrant oranges and pinks, not the green I see here. I am disappointed.