Knapp Flower Shop, Galveston, TX - Customer Flower Reviews
Total reviews: 156 reviews | Star Rating: 4.78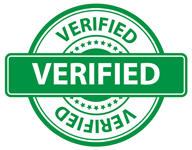 Real Customers, Real Reviews
All reviews are from verified Knapp Flower Shop customers. Our verified reviews require a validated order number, purchase date, and email address. They are collected, certified, and monitored by an independent, dedicated review company, See What You Send, Inc., that does not allow reviews to be filtered or deleted, unless requested directly by the customer.
Aug 22, 2014
Not impressed with brownish color. Is there something with more color. Also placement of roses? Thank you,
Reviewed By:
Keisha Clarke
Nov 7, 2013
It appears this arrangement should be more vertical in stature. It looks more like a plant than a flower arrangement. This is not what I intended for my parents to receive for their Anniversary.I'm sincerely disappointed!
Aug 30, 2013
I'm pretty disappointed :( for $75 I wouldn't imagine there would only be 5-6 roses and some daisies... I specifically asked for something with higher end flowers...