Knapp Flower Shop, Galveston, TX - Customer Flower Reviews
Total reviews: 156 reviews | Star Rating: 4.78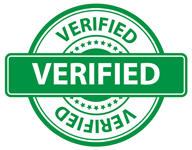 Real Customers, Real Reviews
All reviews are from verified Knapp Flower Shop customers. Our verified reviews require a validated order number, purchase date, and email address. They are collected, certified, and monitored by an independent, dedicated review company, See What You Send, Inc., that does not allow reviews to be filtered or deleted, unless requested directly by the customer.
Jan 6, 2015
Pretty, but appear to be opening early? If she is happy with them, then I am too Hard to see in picture She loved them! Thanks new customer
Aug 9, 2014
The flowers were lovely yet a little pricey. The customer service was fantastic!
Jul 16, 2014
Very nice, the flowers look great and the person who got them loved it
Jun 24, 2014
Called from out of town for a delivery in G'ston. Very helpful and great suggestions.
Jun 22, 2014
Thank You,For A Great Job, Service At Store A 10, Flowers For Betty Jud/Carnes Wed
Reviewed By:
Keisha Clarke
Nov 22, 2013
The picture doesn't do the arrangement justice. Thanks for sending a beautiful arrangement for my parent's anniversary! My parents are very happy with the eye-catching stargazers and the fragrant roses:)