All A' Bloom Flowers & Gifts, Lee's Summit, MO - Customer Flower Reviews
Like us on Facebook.
Total reviews: 104 reviews | Star Rating: 4.92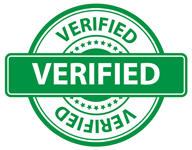 Real Customers, Real Reviews
All reviews are from verified All A' Bloom Flowers & Gifts customers. Our verified reviews require a validated order number, purchase date, and email address. They are collected, certified, and monitored by an independent, dedicated review company, See What You Send, Inc., that does not allow reviews to be filtered or deleted, unless requested directly by the customer.
Nov 22, 2023
A bit disappointed for as much money as I spent not many flowers but it was very pretty
Nov 14, 2023
The flowers were beautiful. My only complaint is that there was a miscommunication about the a.m. delivery. I had requested delivery by 10 AM and it was under the impression that that was going to happen. I paid extra for the am delivery and the flowers didn't show up until just after 12:00 pm
Nov 13, 2023
I would say everything was perfect only one small flaw. Texting the recipient before it arrived to ask if someone was home when I put into the instructions to call or text my number kinda messed with the surprise of it.
Nov 3, 2023
Beautiful! I love the blooms and asymmetrical design. I appreciate seeing the pic of what is sent!! Thank you