Terri's Flower Shop, Naugatuck, CT - Customer Flower Reviews
Like us on Facebook.
Total reviews: 1003 reviews | Star Rating: 4.86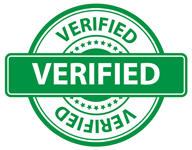 Real Customers, Real Reviews
All reviews are from verified Terri's Flower Shop customers. Our verified reviews require a validated order number, purchase date, and email address. They are collected, certified, and monitored by an independent, dedicated review company, See What You Send, Inc., that does not allow reviews to be filtered or deleted, unless requested directly by the customer.
Nov 6, 2018
Where are the lavender Rose's and the green hydrangeas? This is not a $50 arrangement.
Jul 10, 2016
I'm afraid I do not like this at all. I wanted lavender roses as you said with some light pink or white flowers. This is terrible for a funeral.
Mar 19, 2016
Flowers were very well done. However the names of the couples sending the flowers were not arranged on separate lines as I has specifically requested. Instead the names were typed across the card and broken across lines making it look sloppy and careles
Feb 5, 2016
No, Very sorry. I don't like the arrangement. It looks cheap, small and skimpy for $75.00. I am enbarressed that I send them. Very sorry.
Jan 25, 2015
Disappointed with the arrangement. In comparison with others in the same price range it lacked variety\color (three tulips on one side only?) looked unfinished
Dec 7, 2013
I am a bit disappointed with this arrangement. I asked for flowers to commemorate the loss of a dear friend and specifically asked to have a banner of "friend" displayed. Even though I took the advice of your store to order a topiary, I thought it would l
Reviewed By:
Sheila Austin
Sep 19, 2013
Where is the ivy on the wreath? The wreath looks very naked. Dissappointing. The colors are different for the roses and the lillies...reversed. Sorry , does not have the pow of the picture of what I thought I was ordering.