Terri's Flower Shop, Naugatuck, CT - Customer Flower Reviews
Like us on Facebook.
Total reviews: 1040 reviews | Star Rating: 4.86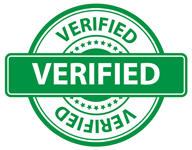 Real Customers, Real Reviews
All reviews are from verified Terri's Flower Shop customers. Our verified reviews require a validated order number, purchase date, and email address. They are collected, certified, and monitored by an independent, dedicated review company, See What You Send, Inc., that does not allow reviews to be filtered or deleted, unless requested directly by the customer.
Reviewed By:
Donna Davanzo
Apr 26, 2022
Not the arrangement I pictured and didn't receive the photo until the day after it was delivered so I couldn't voice this. Did not receive the receipt so had to call to request it. It did not go into my spam.
Reviewed By:
Kathleen Sheehy
Apr 25, 2022
Yellow tulips all leaning to one side? What is all the green flower? Said no Lillie's. Maybe the photo view does not do justice.
Jan 16, 2021
Wanted to wait until I saw the arrangement in person before I commented. The sunflowers were in good shape but definitely not a bright and cheery arrangement... not worth what I paid for.
Jan 2, 2017
Pretty but very bare and empty looking! Would think for the$$$ it would of been more impressive! Hope a balloon was included! Thanks
Reviewed By:
Allison Roach.
Aug 20, 2016
I would like to correct my recent review of your shop. I receivied a phone call from Terri this morning. She explained to me that the flowers were indeed orange tones like the picture on the website. And due to the angle of the picture she took it may not
Jan 11, 2016
Overly basic, plain vase 10 or 12 small basic flowers, nothing exotic, lots of greens. I expect more for $75.
Reviewed By:
Ann Marie Lengyel
Dec 21, 2015
I was a little disappointed with the arrangement. I thought that a $60 arrangement would contain more flowers. The roses seem to be completely opened up. I also said I did not want candles.