Kiko's Flower and Gifts, Park Ridge, IL - Customer Flower Reviews
Like us on Facebook.
Total reviews: 433 reviews | Star Rating: 4.82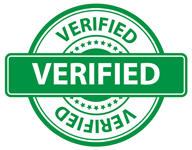 Real Customers, Real Reviews
All reviews are from verified Kiko's Flower and Gifts customers. Our verified reviews require a validated order number, purchase date, and email address. They are collected, certified, and monitored by an independent, dedicated review company, See What You Send, Inc., that does not allow reviews to be filtered or deleted, unless requested directly by the customer.
Aug 24, 2019
Not enough flowers for $80! Asked for high-end flowers like tulips green hydrangea and they put spider mums....
Aug 24, 2019
The arrangement Kiko's Sent looks nothing like the photo . I asked for an arrangement with two tulips green hydrangea and upscale flowers no filler and no greenery showing. What they sent was a messy arrangement, The yellow roses are blown open and will probably die within a day . I paid $80 without tax and delivery and there was not even close to enough flowers in the vase for what I paid .
Reviewed By:
Mary Beth Heiter
Dec 19, 2017
Had always been pleased iwith multiple past orders, however had to cancel the order when I saw the picture. It was nothing like I had ordered at all. I indicated a picture on their website and made a few customized requests, but not sure if it was the order taker or the designer who went rogue and came up with nothing special or even close to what I requested. When I called was told they could redo and deliver that day..... but got a call back shortly after stating that based on how their deliveries were set up they couldn't deliver to a local hospital that day (Saturday) and it would have to wait until Monday. It was clearly a problem on their end but no exceptions could be made. I previously owned a floral/gift brick and mortar store and there would never have been a delivery issue if we had not filled an order correctly. I would have delivered it myself in order to have a satisfied customer. Went to another florist who was associated with Amlings and got same day delivery with a beautiful piece that was custom made. Have many elderly relatives in that area do have switched my go to florist. Apologies and a quick creditvis all that was positive about the experience
Oct 12, 2017
I'm sorry, but not excited about this arrangement at all. :-( I said no gerber daisies, tand these orange ones don't go well with those frilly roses. For style, please refer to Uptown funk, Kiko's hand tied or warm wishes. If it's easiest, please just redesign it to look like K026 Warm wishes, but use a square glass vase. Instead of a brown basket. Thank you.