Kiko's Flower and Gifts, Park Ridge, IL - Customer Flower Reviews
Like us on Facebook.
Total reviews: 433 reviews | Star Rating: 4.82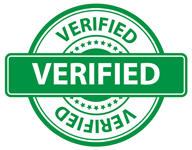 Real Customers, Real Reviews
All reviews are from verified Kiko's Flower and Gifts customers. Our verified reviews require a validated order number, purchase date, and email address. They are collected, certified, and monitored by an independent, dedicated review company, See What You Send, Inc., that does not allow reviews to be filtered or deleted, unless requested directly by the customer.
Reviewed By:
Belisa Beharic
Nov 30, 2019
It si nice but not as elegant and sophisticated as the one I asked for and that is on your website, I do not like the orange at all in it, and the color scheme is not the same as I was expecting it to be. Thanks, Belisa
May 7, 2019
This is 2nd order in a years worth of flowers I'm sending to the recipient. The actual arrangements received haven't looked nearly as nice as the website photos.
Feb 15, 2018
They're very nice, but I wanted the deep fusia hydrangeas, deep pink roses, and pink ranunculus. I really did not want pastels (like the light yellow flowers), but more vibrant colors. I truly appreciate the effort and time it took to make these though. Thank you very much.
Reviewed By:
Anne Ellsworth
Feb 10, 2018
Can you put more yellow in this? There is too much white. The way it looks in the picture with yellow looks better with accents of pink. When i placed the order, we spoke about adding more color but i thought it would be pink not white.
Aug 26, 2016
Nice arrangement and hard to really know from a picture but from the picture nice fits; nothing more.
Reviewed By:
Trent Mausser
Nov 12, 2015
Flowers were not delivered at the time indicated. Nice arrangement.
Reviewed By:
Patricia Williams
Apr 1, 2015
I'm disappointed. While this is very nice I was expecting it to be the colors and/or the flowers shown online. They seemed so much more vibrant and elegant. The colors here are just so dull and we were trying to cheer them a little.
Reviewed By:
Donna Foersterling
Mar 22, 2015
I thought the arrangement would have been larger for $200 It is difficult to gage from a picture but looking at vase size I'm guessing it's smaller than the designers here in Dallas would have provided. I have used you often & been very happy, this time due to circumstances of best friend's husband dying, asked for something very special. Thank you
Oct 14, 2014
I like it- but asked for more purples- don't like the two toned daisies. They always look cheap to me!
Oct 4, 2014
Beautiful colors and arrangement but disappointed with the number of flowers. This doesn't look like an $85 bouquet and a few friends agreed. Also, the delivery date was incorrect/a day late. I noticed it on the e mail and they were great about changing it quickly and getting the flowers there on the right date. But the arrangement is much smaller than I had hoped for and thought I paid for.