Kiko's Flower and Gifts, Park Ridge, IL - Customer Flower Reviews
Like us on Facebook.
Total reviews: 433 reviews | Star Rating: 4.82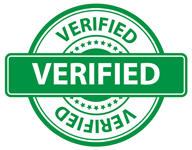 Real Customers, Real Reviews
All reviews are from verified Kiko's Flower and Gifts customers. Our verified reviews require a validated order number, purchase date, and email address. They are collected, certified, and monitored by an independent, dedicated review company, See What You Send, Inc., that does not allow reviews to be filtered or deleted, unless requested directly by the customer.
Reviewed By:
Marina Mathieu
Apr 11, 2017
I do not like baby's breath. Was disappointed. I was hoping for a more creative filler..lemon leaves, berry of some sort. For $75 I feel the arrangement would have been more robust and vibrant. Also send your customers pics with different views of what they ordered. I would have liked to see the vase with greens I asked for to line the vase.
Aug 22, 2016
Verbiage for card was not taken down correctly, so had to call back to have it corrected. Arrangement was not delivered in good shape. According to the recipient, they had to repot all the plants, as they were just laying on top of the dirt in the vase; the decorative rocks were on the bottom. We suspect the arrangement may have tipped over in the delivery vehicle. I sent an email to Kikos about the arrangement not being delivered in good shape on Thurs., Aug. 18, and have not received any kind of response to this issue.
Jun 19, 2014
These flowers are lovely, but I ordered and was told....that they were to be ORANGE. I do not care for....and have always specified "no red" roses. Thank you. Sue
Reviewed By:
Mary Diane Anderson
Apr 20, 2014
While I felt the arrangement contained enough flowers for the deluxe version, I did not feel it looked like the photo, not contain the flowers I was told it would. In addition, I felt when I spoke to the shop to express my disappointment immediately upon receiving the photo email, that the entire call was spent defending the arrangement made, as opposed to trying to make the customer feel satisfied. I order exclusively from your shop for my out of state flowers on all major holidays, and expected better customer service.