Nicole's Greenhouse and Florist, Pembroke, NH - Customer Flower Reviews
Like us on Facebook.
Total reviews: 700 reviews | Star Rating: 4.87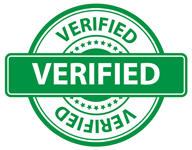 Real Customers, Real Reviews
All reviews are from verified Nicole's Greenhouse and Florist customers. Our verified reviews require a validated order number, purchase date, and email address. They are collected, certified, and monitored by an independent, dedicated review company, See What You Send, Inc., that does not allow reviews to be filtered or deleted, unless requested directly by the customer.
May 18, 2021
Great service ; everything went as it should with the delivery I would highly recommend Nicole's for future use
Reviewed By:
Beryl charlton
Mar 9, 2021
Found the ordering process. Very frustrating I did not know homes address or email address of the recipient. I tried placing my order by phone, but your line was always busy. How do people manage when the do not have a computer. I belong to a community
Jan 14, 2021
Very, VERY, disappointed. The arrangement lacks color, is drab and not at all like the picture on the web site. Yellow, Purple and some half dead filler. Certainly not worth $80. Then there is the added not mentioned $7 service charge tacked on at submiss
Sep 28, 2020
Very disappointed. Arrangement unappealing. Looks nothing like what I ordered. Advertised as "Wild Ivy floral arrangement", where is the Ivy? Ferns as a replacement?? Ferns look limp! Arrangement looks days old! For the price, $75.99,(includes delivery a
Reviewed By:
Jillian Elizabeth
May 11, 2020
The flowers I ordered were nowhere near what they were attempting to deliver. I cancelled the order.
May 6, 2020
Ordered flowers for my mother in law,45 dollars for the flower's and 20 for delivery...this is a exstream disappointment, I couuld have done better at the supermarket...I will never us Nicole's Greenhouse and Florest again.
Aug 10, 2019
nice flowers, but horrible customer service and delivery procedure - was told they were 'delivered' when they weren't - cost confusion and wasted time hunting for them - they were left in another office in the building two hours later and we're right near