Nicole's Greenhouse and Florist, Pembroke, NH - Customer Flower Reviews
Like us on Facebook.
Total reviews: 922 reviews | Star Rating: 4.86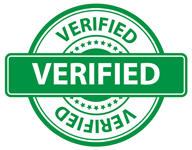 Real Customers, Real Reviews
All reviews are from verified Nicole's Greenhouse and Florist customers. Our verified reviews require a validated order number, purchase date, and email address. They are collected, certified, and monitored by an independent, dedicated review company, See What You Send, Inc., that does not allow reviews to be filtered or deleted, unless requested directly by the customer.
Jul 28, 2023
Thank you for the picture. I am not so happy with only having 15 flowers (if I'm counting correctly) in a premium arrangement. I sell flowers and I think your prices for this arrangement are not reasonable. It's pretty but I had different expectations. Customer service was great and I'm glad to support local business. Thanks.
Feb 19, 2022
The purchasing and delivery of the flowers and other products was smooth. I greatly appreciate the photo. However, I was a disappointed by the overall appearance of the arrangement and balloon (that I added at an additional cost). I chose a florist selection premium design to be delivered to my 94 year old grandmother. The cost was a bit high but she's worth it (unfortunately the arrangement was okay, at best). Also, a Lego balloon was attached. Lego balloon? This would have been cute for a young child, not so much for my grandmother, again not worth the $. More time should have been put into the selections they chose.
Jan 12, 2021
The roses posted on the web page were purple colored. The ones in the picture are definitely white. There was also more light purple fill versus what looks now more Heather.
Aug 16, 2020
Disappointed that flowers were one day last getting delivered, especially when i ordered in plenty of time and wasn't told the delivery would be late. Also disappointed in the flower base as it looked soooo much better in site photo. The flowers themselve
Jul 26, 2020
Didn't match the photo of the flowers I ordered. Recipient loved the flowers but just wasn't what I ordered. Several roses were missing compared to photo, and overall just not a match. However, they are being enjoyed so thanks.
Jul 13, 2020
Disappointed - looking at your website you have some amazing and beautiful arrangements for $65 that are much more impressive then this- I paid $80+$10, it's not bright and bubbly- it's green with pops of color Your cheer giver basket would have been mo
Mar 4, 2019
Great presentation, prompt delivery. But the roses wilted very quickly, not sure it's really Nicole's fault. Have always had great products and service in the past.